Head of Digital Technology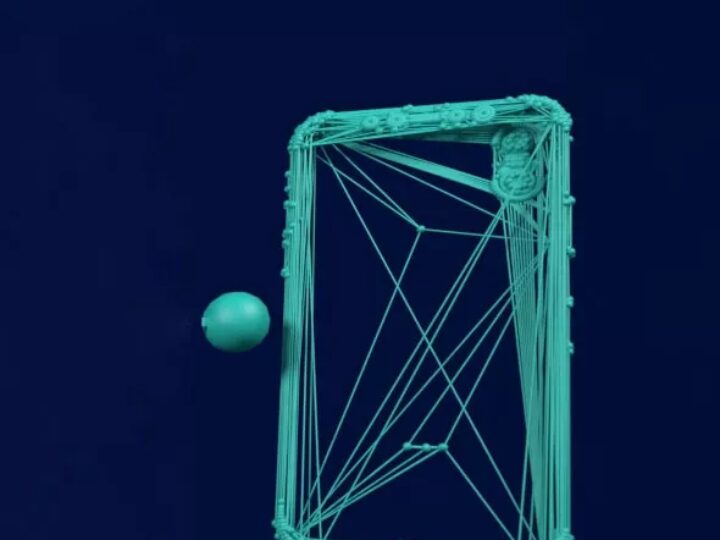 WE ARE HBS
Host Broadcast Services (HBS) offers expertise and experience in delivering vision and audio for some of the most prestigious sports events around the world. Founded over 20 years ago, HBS has established itself as a renowned host broadcast specialist.
Our Digital Services team delivers compelling viewing experiences, utilising comprehensive media server and asset management solutions, leveraging optimal digital technologies.
YOU CAN HELP
In order to ensure delivery of a fast-growing number of projects, we are looking for a Head of Digital Technology who will be able to take ownership of running the digital technical team, including assessment of needs and determining technical specifications. The successful candidate will lead projects from the implementation and qualification stage all the way to delivery and operation.
Specific tasks will include:
defining and leading in-house technology development projects,
defining the project requirements, establishing the potential supplier list, and overseeing successful project delivery,
developing and establishing the production plans for digital projects.
The candidate will also be responsible for:
producing tender proposals and driving the selection process,
technology guidance and selection,
supporting contracting,
managing suppliers,
budget management and
project and event-time delivery.
The position also requires interactions internally within relevant sections of HBS as well as its subsidiaries – in particular, the Production and Engineering departments of HBS. Concerning external interactions, the candidate will be in contact with expert suppliers in this sector, including content producers, broadcast equipment and streaming suppliers and independent software vendors and developers.
GENERAL TECHNICAL SKILLS RELATED TO THE POSITION INCLUDE
Project management experience
Virtualised and Cloud-based Platforms (SaaS, PaaS & IaaS) and technologies
Database fundamentals (major vendors, architecture, SQL, …)
Server architecture basics (concepts, cloud-based services, LDAP, AD, …)
Networking fundamentals (TCP, IP, UDP, HTTP, …), Firewalls, Routing, etc.
Storage basics (NAS, SAN, SMB, CIF, WebDAV, FTP, …), Archive and accelerated file transfer technologies
Distributed and automated production solutions
Good understanding of UX/UI design concepts
Software development concepts, agile methodologies in particular
Basic mobile OS concepts and technology (iOS, Android)
Web technology (HTML5, JavaScript, websockets, php, REST, JSON, nodes.js, …)
SPECIFIC TECHNICAL TOPICS RELATED TO THE POSITION INCLUDE
Media Server: video capture, video storage, MAM, archiving and integration with Live Production workflows, particularly Replay.
Non-linear editing platforms: transcoding, high-res delivery, streaming contribution.
Streaming technology: encoding/multiplexing, CDN/caching, security/DRM, playback mechanisms and video players.
Digital file processing: automated processing/scripting, mobile network media transfer.
An understanding of Live Production workflows in general would be beneficial.
SOFT SKILLS NEEDED IN THE POSITION
Technology enthusiast – a keen interest in, and excellent understanding of, current trends and developments.
Leadership and communication skills.
Analytical problem-solving approach.
Entrepreneurial spirit; pro-active work attitude.
Open to frequent travelling.
Strong communication skills – able to work in a team that is spread across Europe.
YOU HAVE WHAT IT TAKES
Above all else, you breathe and think digital technology and production workflows. You are also passionate about sports and the industry and bring an entrepreneurial spirit.
You are fluent in written and spoken English. French and German language skills would be beneficial.
In addition, you have:
A degree in Engineering, Computer Science or Project Management.
8+ years of proven work experience at the cross-section of broadcast and digital.
Training or experience as a project manager or scrum master.
Working in an environment operating like a start-up, you are also a team player able to take on tasks outside of your job description and have self-management skills.
WE OFFER A FUN ENVIRONMENT, GOOD PACKAGE AND FREEDOM OF ACTION
You will benefit from a good package and a fun and fast-moving environment working on the best and most dynamic sports projects.
More excitingly, you will be part of one of the most prestigious digital sports projects. In this role, you will have the freedom to propose innovations and an opportunity to play an active role in defining project strategies and implementation.