International Broadcast Centre (IBC) Project Manager – UEFA EURO 2024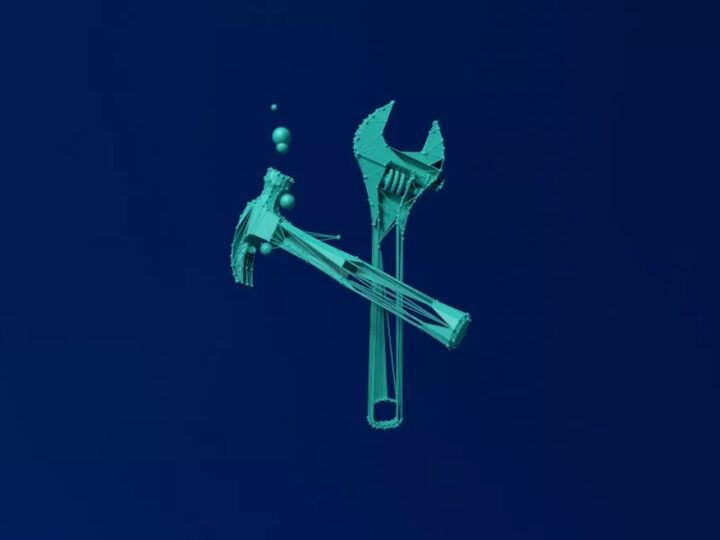 Purpose
The Project Manager is in charge of the preparation, implementation, operations and removal of temporary event infrastructure for the UEFA EURO 2024™ International Broadcast Centre (IBC).
During the preparation and design phase, the Project Manager IBC works at the HBS offices in Paris, France, and is responsible for managing the preparation of contractors towards a successful implementation with a primary focus on technical detailing, set-up planning development, cost control and alignment between all parties.
For the fit-out phase, the Project Manager IBC relocates to Leipzig, Germany, to ensure implementation complies with the agreed designs and timeline in a safe and cooperative manner. The focus is on meeting user expectations and getting the IBC ready for users to arrive.
During the course of the event, the Project Manager IBC runs the planning necessary for a smooth user departure and dismantling of the temporary facilities post-event.
Upon successful completion, the role evolves into becoming a project team member for future events.
Position Details
Project: UEFA EURO 2024™
Company: Host Broadcast Services (HBS)
Department: IBC & Broadcast Structures
Reports to: Head of IBC & Broadcast Structures
Grade: Manager
Place of work: Paris, France and Leipzig, Germany
Start date: 1 December 2023
Project Details
HBS is involved in the coverage of major world sports events. Part of its mission is the responsibility for the International Broadcast Centre (IBC) for the UEFA EURO 2024™. The IBC is the centre of television and radio operations for the event, which serves as the broadcast and telecommunications hub for all national and international connectivity.
The IBC is a purely functional work environment for media professionals who have their temporary place of work at the IBC during the event.
Duties & Responsibilities
The Project Manager IBC plays a vital role during the upcoming phases of the IBC project lifecycle:
Support the analysis of proposals received and the selection of HBS-appointed contractors
Coordinate, schedule and prepare contractor progress meetings, as well as produce minutes and action points
Align expectations with regards to the execution drawings as prepared by the contractors, taking into account the HBS Design Team requirements
Contribute to site inspections to support the IBC project development and ensure risk mitigation
Orchestrate along with the contractors a setup timeline as well as progress monitoring methodology to ensure contractors respect key milestones.
Provide support on obtaining necessary authorisations on Fire Prevention and Health and Safety
Monitor the IBC venue handover
Supervise and manage the contractors during the IBC setup, ensuring that the progress and fit-out comply with the agreed designs and timeline in a safe and cooperative manner
Ensure that the IBC fit-out is completed on time and within budget
Interact with external stakeholders for the implementation and operations of all required IBC operational services (e.g., IT voice & data services, catering, medical, fire department, cleaning & waste, look & feel etc.)
Handover inspections with the contractors finalising their setup, assembly and commissioning of the temporary IBC infrastructure
Prepare contractors for after-sales and preventive maintenance by agreeing schedules, prevention checks and other necessary routines
Getting the IBC ready for users to settle into their temporary place of work and ensure smooth IBC operations
Together with the HBS Design Team, receive the IBC users and facilitate their arrival, setup and installation
Register and follow up on any issue that has been reported
Interact with the contractors' maintenance technicians (responsible for preventive maintenance as well as follow-up of any technical issue that may occur)
Prepare daily reports on any IBC (operational) occurrence for the purpose of consolidating daily HBS operational reports
Prepare the post-event IBC shut-down and leave out with HBS and external counterparts
Manage the IBC dismantling and removal, ensuring that the activities rundown as per the agreed schedule in a safe and cooperative manner
Monitor IBC venue hand-back
Interactions
Key interactions of the Project Manager IBC are with:
HBS Design Team members
HBS-appointed contractors and their maintenance teams
External stakeholders like UEFA and venue representatives
In general:
The IBC project is a team effort, the success of which strongly depends on a consistent and constructive approach by the individual team members.
Skills & Abilities
Minimum of five (5) years of work experience in the world of event fittings or real estate construction (with an interest for event specifics)
A thorough knowledge of construction methodologies and structural engineering principles, as well as the basics of air conditioning, electricity and fire prevention installations
Familiarity with working in a project management environment
Interested in working with people from different nationalities, languages, and cultural backgrounds
Knowledge of CAD applications
Knowledge of and used to working with Microsoft 365
Analytical skills, ability to pay particular attention to detail and accuracy
Excellent command / highly proficient in spoken and written English
Ability to learn quickly following a hands-on, well-organised, and detailed approach with an ability to work under pressure
Previous experience of an IBC is an asset
In addition to the position-relevant skills outlined above, HBS requires the following project-relevant skills:
A positive character with a positive outlook
Open-minded, reliable team player and able to communicate freely
A sense of different cultures and their importance during this project
Capable of representing HBS reliably and efficiently to the company's clients and its contractors
Willingness to travel
HBS is looking for people who enjoy working in a fast-paced international environment, are highly customer service oriented, have a strong sense of responsibility and work well as part of an international team.
How to Apply
Please send your resume by email to Nathalie Bertrix in the HBS HR Department:
 nbertrix@hbs.tv.
Please Note: This Job Description is a true reflection of the expected responsibilities for this position at the time of writing, but it is not an exclusive list of the tasks to be undertaken as they may evolve over the time. HBS staff needs to have a willingness to undertake other tasks than those listed in this Job Description as required (potentially on other projects).