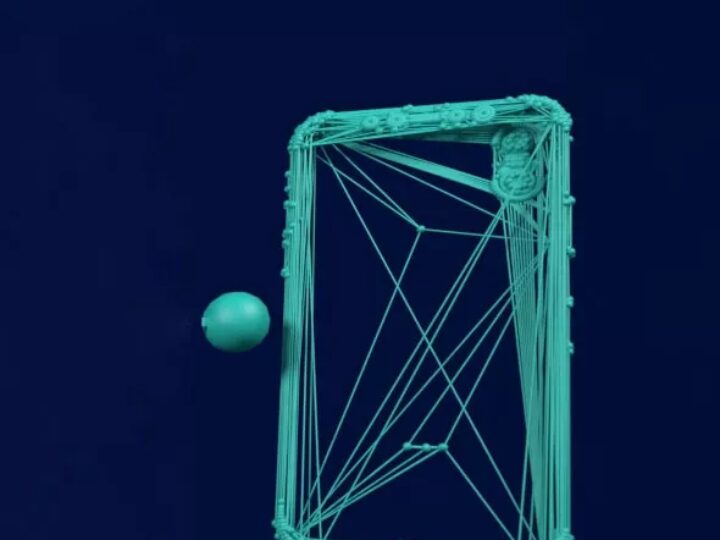 General Information
Job title: Digital Engineer
Dates: 01/03/2022 – 30/10/2023
Contract type: CDD
Location: Boulogne-Billancourt / remote + relocation in Qatar from October to December 2022
Department: Digital
Direct manager: Johannes FRANKEN, Director of Digital & Alex LAKEY, Head of Digital Technology
Grade: Supervisor
We Are HBS
Host Broadcast Services (HBS) offers expertise and experience in delivering vision and audio for some of the most prestigious sports events around the world. Founded over 20 years ago, HBS has established itself as a renowned host broadcast specialist.
Our Digital Services team delivers compelling viewing experiences, utilising comprehensive media server and asset management solutions, leveraging optimal digital technologies.
Profile
HBS is looking for people who enjoy working in a fast-paced international environment, are highly customer service oriented, team players, quick learners, and have a strong sense of responsibility. In addition, a hands-on approach, flexibility, and the ability to work under pressure are required.
Main Responsibilities
In order to ensure delivery of a fast-growing number of projects, we are looking for a Digital Engineer within the Digital team, who will be expected to design, build and deliver social and digital projects including assessment of needs and determining technical specifications. The successful candidate will be a key member of technology projects from the implementation and qualification stage all the way to delivery and operation.
The main purpose of the job is to manage and support the Contribution and Streaming solutions delivered by HBS at the FIFA World Cup Qatar 2022™, for multilateral, unilateral and FIFA Internal consumption.
Day-to-day activities include:
Help to define, build and support in-house Digital technology projects,
Define the project requirements, establishing the potential supplier list, and overseeing successful project delivery for smaller projects.
Support the production of tender proposals the reviewing vendor solutions as part of the selection process,
Technology guidance and selection,
Support contracting,
Manage suppliers,
Project and event-time delivery
Position Relevant Skills & Experience
General technical skills and knowledge
Digital and Social platforms and related technologies
Server architecture experience, virtualisation, micro-services
Networking fundamentals (TCP, IP, UDP, http, …), Firewalls, Routing etc.
API technologies, especially related to media storage and delivery
Distributed and automated production solutions
Good understanding of UX/UI design concepts
Software development concepts, agile methodologies in particular would be a benefit
Basic mobile OS concepts and technology (iOS, Android)
Web technology (HTML5, JavaScript, websockets, php, REST, JSON, Node.js, …)
Specific technical knowledge
Streaming technology: encoding/multiplexing, CDN/caching, security/DRM, playback mechanisms and video players.
Streaming protocols: for example: DASH, HLS, CMAF, WebRTC
Online video treatment and processing
Ad insertion technologies
Internet video protocols such as Zixi, SRT and RIST
Experience of Cloud-based media pipelines( (and especially AWS solutions in this area) would be beneficial, including hosted on cloud compute and cloud storage.
An understanding of Live Production workflows in general would be beneficial.
Soft skills
Technology enthusiast – a keen interest in, and excellent understanding of current trends and developments
Passionate about sports and the industry
Proactive attitude and entrepreneurial spirit
Highly organised
Comfortable with multitasking and working to tight deadlines
Strong interpersonal skills – able to work with a team that is spread across Europe
Analytical problem-solving approach
Open to frequent travelling
Experience
A degree in Computer Science or related fields.
3+ years of proven work experience with media cloud technology
Training or experience as a project manager or scrum master is desirable
Experience with media solutions and broadcast technology would be a major advantage.
Fluent English (spoken and written). French or German would be beneficial.
What do we offer?
You will benefit from a good package and a fun and fast-moving environment working on the best and most dynamic sports projects.
More excitingly, you will be part of one of the most prestigious digital sports projects. In this role, you will have the freedom to propose innovations and an opportunity to play an active role in defining project strategies and implementation.
How to Apply
Please send your resume by email to Nathalie Bertrix in the HBS HR Department:
 nbertrix@hbs.tv.
Please Note: This Job Description is a true reflection of the expected responsibilities for this position at the time of writing, but it is not an exclusive list of the tasks to be undertaken as they may evolve over the time. HBS staff needs to have a willingness to undertake other tasks than those listed in this Job Description as required (potentially on other projects).