Concacaf Announces Partnership Extension with Host Broadcast Services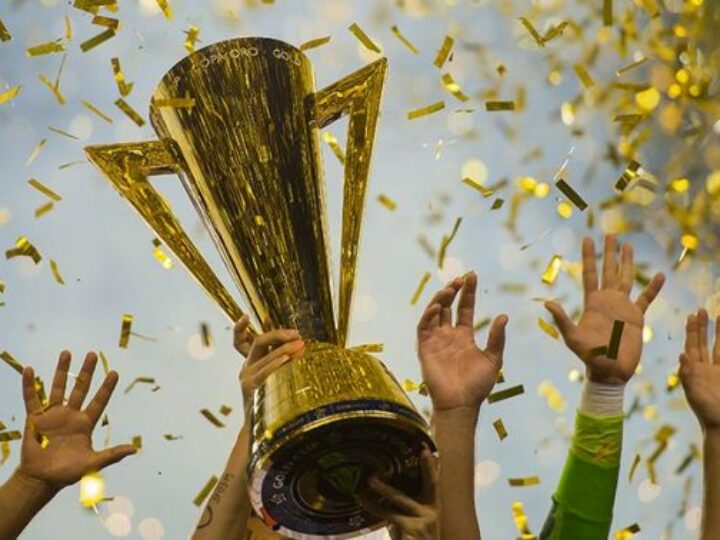 Miami, FL – Concacaf and Host Broadcast Services (HBS) have announced the extension of their partnership for the next four years until December 2026.
The deal covers the production of a number of competitions in the Concacaf region, including the Gold Cup, W Gold Cup, W Championship, Nations League Finals and Champion's League. In addition, HBS' scope will expand to include providing a long-term media server solution, post-production needs and support of Concacaf's social media content strategy.
Also, through its work with the HBS Broadcast Academy, Concacaf will further develop its ambitious training and development program, a project that has upskilled broadcast professionals across the region with annual courses and training sessions held in Miami, FL – an initiative which focuses on developing diversity and inclusivity within the industry.
"From the inception of our relationship, it was obvious to us that HBS understood Concacaf's vision for our Broadcast Academy. Our goal is and continues to be to create a talent pipeline across the Concacaf region, rooted in diversity and inclusion, that allow us to further develop the coverage of the game. We are confident that the vision will continue to grow and expand through our partnership with HBS." said Heidi Pellerano, Concacaf Chief Commercial Officer.
Concacaf began its partnership with HBS in 2016 for the delivery of the Copa America Centenario in the United States. The relationship has continued with HBS helping to deliver the 2017, 2019 and 2021 editions of the Gold Cup, the 2018 and 2022 Concacaf W Championship and the Concacaf Nations League.
"It is a privilege to be entrusted by Concacaf to project manage and produce their major events for another four years," stated Dan Miodownik, HBS CEO. "We have built a strong partnership based on a common vision with the Concacaf team, and this extension allows us to continue supporting their objective to enhance and elevate coverage of football across the Concacaf region."
"Furthermore, through the partnership, and in some instances directly via the Broadcast Academy, we have brought onboard our staffing for the FIFA World Cup Qatar 2022™ professionals who we have identified while working in the Concacaf territory – results that underline the strength of the talent in the region and the value of the training initiatives."
About Concacaf
The Confederation of North, Central America and Caribbean Association Football (Concacaf) is one of FIFA's six continental confederations, servicing 41 Member Associations, from Canada in the north to Guyana, Suriname and French Guiana in the south. Concacaf means football first.  Our members are united by a shared vision: Love For Our Game, as well as a unique mission, to develop, promote and manage football throughout the region with integrity, transparency and passion in order to inspire participation in the game.
Fans can visit www.Concacaf.com for competition schedules.