Francis Tellier To Retire From HBS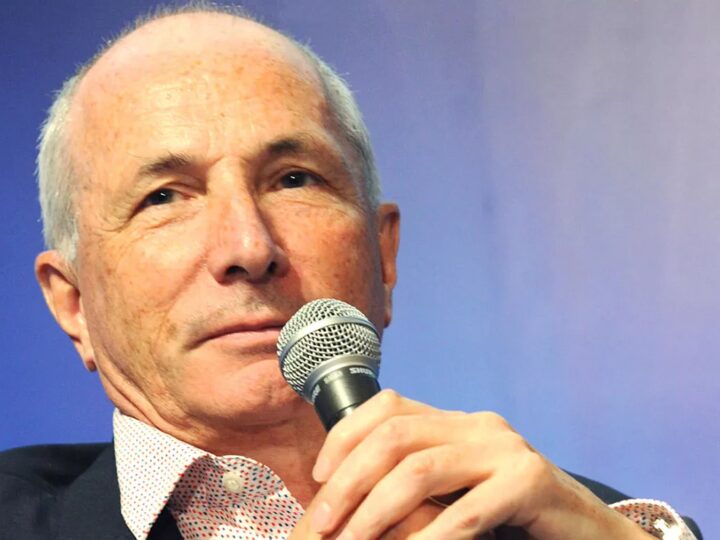 Dan Miodownik named CEO as of 1 November
Zug, Switzerland, 22 October 2018 – After more than 40 years in the broadcast industry and nearly 20 years as CEO of Host Broadcast Services (HBS), Francis Tellier is retiring as CEO from the company he founded. Effective 1 November, Dan Miodownik, current CCO and Deputy CEO, will take over officially as CEO of the Infront subsidiary and Luc-Antoine Charial will be COO, while Tellier will continue to serve as a Special Advisor to HBS/Infront and non-executive President of International Games Broadcast Services (IGBS), the production joint venture with IMG.
Building on his early career in the radio and TV industry, Tellier founded HBS in 1999 as the exclusive host broadcaster for the 2002 FIFA World Cup™ – a successful mission that has been extended through to 2022. His impressive FIFA World Cup experience began a few years earlier, when he served as Managing Director of TVRS98, host broadcaster of the 1998 FIFA World Cup™. Tellier helped HBS and IGBS win numerous awards. He elevated production standards for some of the world's greatest sports events – including six FIFA World Cups and five Asian Games.
Philippe Blatter, President & CEO of Infront said: "Francis is a true trailblazer in host broadcast production, continuously pushing the boundaries of innovation, and always meeting the high demands of our clients. Regardless of event size, format, location or challenge, Francis was always the consummate professional – calm, composed and confident, while ensuring the broadcast success of the biggest sports shows on Earth. It has been a pleasure and inspiration working with him."
Incoming HBS CEO Miodownik commented: "Francis built up an incredible team, infrastructure and reputation for HBS. It is because of him that HBS is one of the most innovative, high quality and reliable host broadcasting specialists. He has set the bar high and it is a great honour to take over leadership of the HBS team."
Other changes to HBS' management structure included Luc-Antoine Charial moving into the Chief Operating Officer (COO) role at HBS. Charial has been with the company since 2000, overseeing all Finance, Human Resources, IT and Legal operations as Chief Financial Officer (CFO).