HBS Partners With ITU For 2017 World Triathlon Series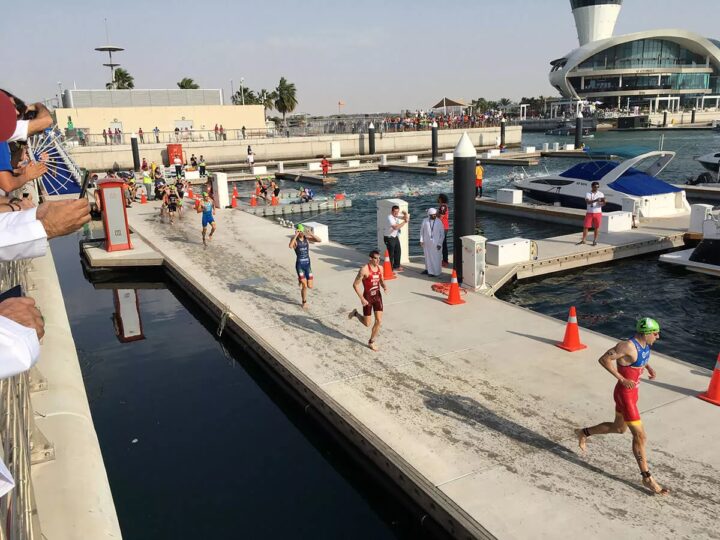 In partnership with the International Triathlon Union (ITU), HBS will deliver the 2017 ITU World Triathlon Series – which started on 3-4 March. The World Triathlon Series sees world-class athletes compete across four continents for the sought-after title of WTS world champion.
The ITU launched its 2017 season last week in Abu Dhabi, United Arab Emirates with a unique course designed on the Formula 1 circuit of Yas Island. The series includes nine races and continues until September. Athletes will travel to Australia, Canada, England, Germany, Japan, Sweden and the series will end in Rotterdam, Netherlands with the Grand Finals.
HBS' involvement on the ITU World Triathlon Series revolves around four key areas of expertise: consistency, live production, content creation of a magazine show and digital innovation.
To ensure overall consistency of the product during the coverage of the nine ITU races, HBS will provide on-site key staff (Broadcast Manager and Live Producer) for the whole season, as well as produce graphic guidelines for on-screen elements. HBS will also source live commentators and handle the streaming solution, overseeing the general direction of the production.
Drawing on its 17 years of experience in covering world-class sporting events, HBS' teams will be responsible for the live production of two races: Hamburg in July, and Stockholm in August.
The action at these two circuits will be covered thoroughly thanks to a 12-camera plan, with helicopter-mounted, Cineflex and Super Slow Motion (SSM) cameras used. On these two occasions, HBS will bring in key members of its production team (Director, Key Cam Ops and EVS Ops). Unilateral services will be available upon request and handled by HBS' liaison experts.
With operational plans still to be completed for some races of the final stages of the World Series, HBS could increase its remit.
HBS has also been tasked with the production of a magazine show for each of the nine races. Spanning over 52 minutes, this programme will present the highlights of the race, with HBS sourcing the ENG crew and the Live Producer for the post-production of the magazine in order to better answer the need for consistency.
Finally, HBS will also bring in its innovative talent to adjust content to its medium of distribution, creating tailored formats, whether for traditional broadcast or digital. Always looking to break barriers, HBS' teams are currently running tests ahead of the ITU races including recorded and live, on-board devices fitted to bikes, in an attempt to offer exciting biometric storytelling and bring fans closer to the athletes.