2017 Cycling Season Begins With Digital Innovations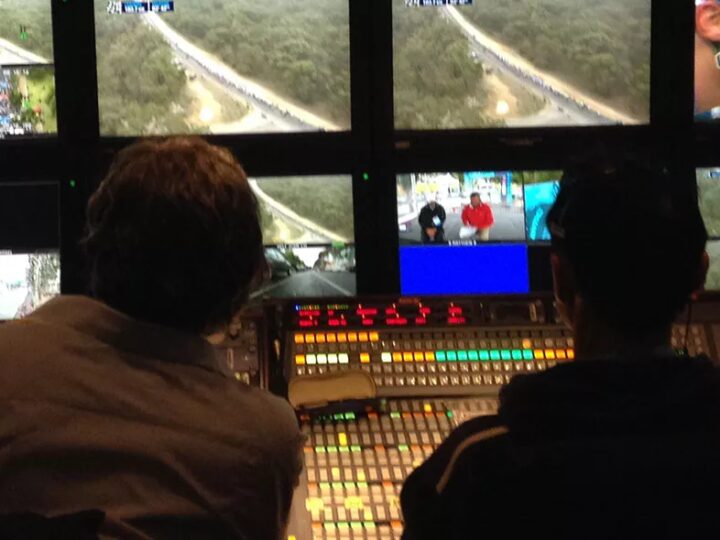 HBS' 17 years of expertise in world-class broadcast allows the company to not only provide comprehensive and customised coverage of any cycling race, but also to focus efforts on being at the forefront of innovation thanks to the design and implementation of ground-breaking live data technologies.
For the third year in a row, HBS is partnering with McGuire Media to host broadcast the Cadel Evans Great Ocean Road Race. Only two years after its introduction, the quality of the race has already won it the prestigious and sought after WorldTour status, granted by the Union Cycliste Internationale (UCI). From 2017, it will feature on the UCI WorldTour calendar, along with other iconic cycling races such as the Paris-Roubaix or Milan-San Remo one-day events.
The road cycling race is held in Geelong, south west of Melbourne, Australia, on Saturday 28 and Sunday 29 January 2017. It is composed of several races such as the family ride and the Swisse people's ride but the two main highlights of the weekend are the Women's race on the Saturday and the Men's race on the Sunday.
HBS is working hand in hand with McGuire Media and Jam TV to cover this one-of-a-kind event.
While McGuire handles the overall production and technical set-up of the event, HBS brings in the 'world feed know-how' and the expertise and knowledge of cycling to deepen the editorial coverage of the races' and offer the international audience the opportunity to get closer to the action.
Reflecting the growing interest in this race, HBS and McGuire have also designed and implemented an online platform to host additional pre-event, event time and post event content to better support and serve the international broadcasters unable to make the trip to Australia. Highlights will be produced to commemorate the event.
Always at the cutting edge of innovation, HBS has also been working since 2016 with partner and cycling pro Velon to introduce some technological developments to road racing. Thanks to Velon's tracking system, users of the Velon app will be able to view real-time rider data, captured during the Men's race, thanks to devices fitted to the bikes. This revolutionary approach, designed to bring the fan closer to the race and riders, will allow the world of cycling to develop exciting storytelling through biometrical data.