Energy Of Asia As 18th Asian Games Come To Life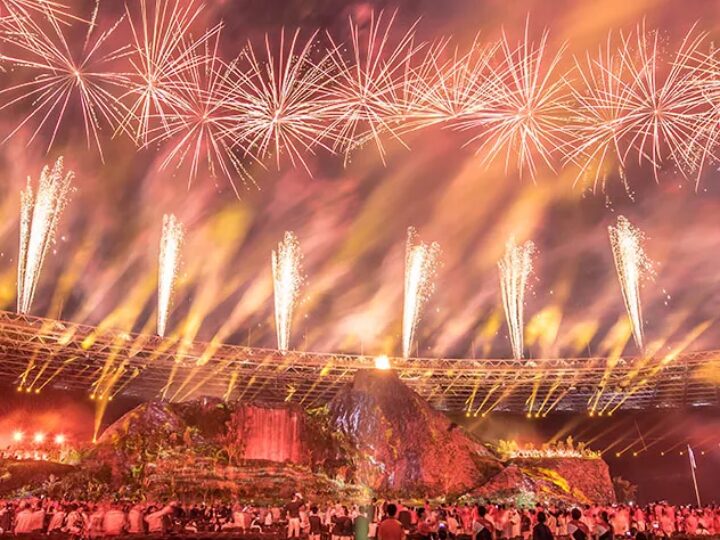 The 18th Asian Games Jakarta Palembang burst into spectacular life last night at the Gelora Bung Karno Stadium in Jakarta.
Opening with a dramatic arrival from Indonesian President Joko Widodo, the breathtaking show, helmed by experienced IGBS director Simon Francis, featured performances from notable musical performers and a creative show taking in Indonesia's birth, vibrant landscape and cultural diversity.
"On behalf of the Indonesian people, we are proud and we are honoured to welcome our special guests from 45 countries. With the 18th Asian Games, we, the nations of Asia, want to show the world that we are brothers, we are united and we want to reach our goals," stated Widodo during his opening speech.
"To the delegates, athletes and all parties involved, Indonesia is proud to welcome you all as the 'true Heroes of Asia'", added INASGOC President Erick Thohir. "Let us compete with the values of sportsmanship so that future generations will remember these Games forever."
The stage itself – the largest prop ever built for an Opening ceremony – featured an impressive mountainscape with a working waterfall, providing four different stages for performers to tell the story of Water, Earth, Wind and, finally, Fire – the conclusion to the show with 1992 Olympic badminton gold medal winner Susi Susanti lighting the torch atop the volcano centrepiece of the stage.
IGBS, the 50-50 joint venture between HBS and IMG Media, will produce live coverage of 41 sports between Jakarta and Palembang, with ENG coverage provided for the non-live competition. Up to a maximum of 30 cameras are being used, with each live sport utilising a tailored camera plan. A total of 11 ENG crews are working across the venues, with over 1,400 staff based at venues to provide production and unilateral services management.
Competition continues for 14 days before the Closing Ceremony on 2 September.
OPENING CEREMONY FACTS & FIGURES
18 m tall waterfall
70 tons of water cascading in the waterfall
1,500 dancers in the 'Indonesian Welcome'
10,500 m of fabric and 30,000 m of lace to create the dancers costumes
16 pattern changes in the 'Indonesian Welcome' dance
12,500 fireworks throughout the show
2,500 m of turquoise silk creating ocean
122,637 mylar disks creating a 10 m sun
100 fire props
1,000 torch bearers on way to GBK
18,000 km journey of the torch
40,000 spectators in the GBK Main Stadium