IGBS Appointed Host Broadcaster Of 2018 Asian Games In Indonesia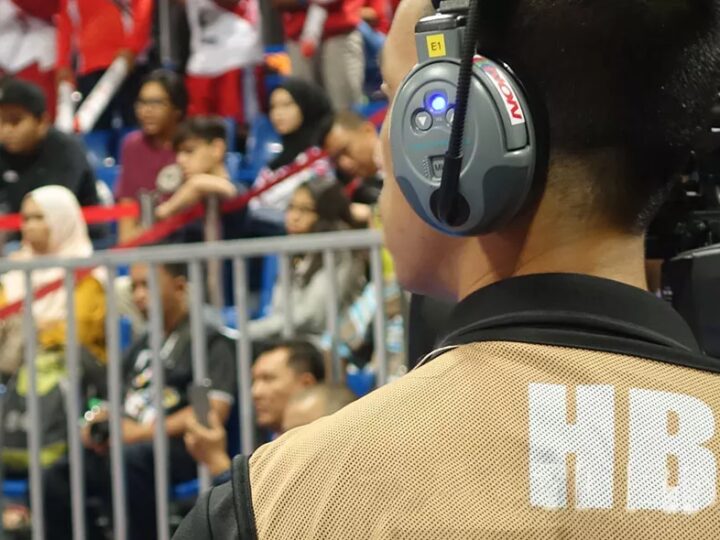 INASGOC (Indonesia Asian Games Organising Committee) has announced the appointment of International Games Broadcast Services (IGBS) as host broadcaster of the 18th Asian Games Jakarta Palembang 2018.
With a proven track-record in major event host broadcast services, IGBS, a joint venture between HBS and IMG, will be responsible for the entire host broadcast operation for Asia's biggest and most popular sports event.
The 18th edition of the regional multi-sport event will be hosted by Indonesia and is scheduled to take place from 18 August – 2 September 2018.
For the first time in Asian Games history, two cities will co-host: Jakarta, the national capital city of Indonesia, and Palembang, the capital city of the South Sumatra province. Jakarta will host the Opening and Closing Ceremonies.
IGBS reflects the commitment of the Games' governing body to delivering the highest standards of quality, consistency and innovation to create an engaging fan experience. IGBS was the host broadcaster of the 2006 Asian Games in Doha and was involved in the Games in Guangzhou in 2010 and Incheon in 2014.
IGBS has been tasked with the full 'turn-key' host broadcasting of the event. This will include overall project management, full TV coverage of all sports, International Broadcast Centre (IBC) design and operations and IBC-based production, broadcast venue operations, and services to Rights Holding Broadcasters (RHBs). IGBS will also handle relations with RHBs (booking & information), logistics, legal, finance, HR and IT, and production of digital content for live streaming and VoD applications.
The coverage of the event will be produced using cutting-edge, internationally sourced broadcast equipment.
In line with its best practises, IGBS will involve regional production teams to work alongside the company's core team of experts. Five hundred students from Indonesian universities or academies will also be selected to be part of an IGBS legacy programme. This will allow them to train for different broadcast positions during the 2018 Asian Games.
HBS' Broadcast Academy, the training arm of HBS, will be in charge of organising and dispensing the training of the legacy programme.
Francis Tellier, CEO of HBS, said: "IMG and HBS have worked together around the world – and especially in Asia – since the 2002 FIFA World Cup in Japan and Korea. With IGBS, their combined experience and expertise complement each other perfectly. As a company active only in Host Broadcasting, IGBS offers solutions specially tailored to its customers' interests, without compromising for any other potential interest. HBS is also extremely proud to work in close collaboration with the Asia-Pacific Broadcasting Union, as its expertise of the region and excellent relationship with its members offers incomparable benefit."
Graham Fry, Global Head of Production, IMG said: "HBS and IMG – the IGBS team – have worked tirelessly to provide a compelling proposal for coverage of the 2018 Asian Games. We are delighted to now have the opportunity to showcase the best sports coverage, as well as Indonesia and its people in 12 months' time."
About IGBS
IGBS, formerly Doha Asian Games Broadcast Services (DAGBS), is a unique joint venture between HBS and IMG which was set up in September 2004 with the mission of being the Host Broadcaster of the 15th Asian Games Doha 2006. This step was taken to further develop a successful partnership that never fails to deliver top-level host broadcast services to the organisers of major multi-sport games around the world.
IGBS presents a strong track record in major global events coverage, including the 7th Asian Winter Games Astana-Almaty 2011, the 28th SEA Games Singapore 2015 and 29th SEA Games Kuala Lumpur 2017, and provided production teams for the 16th Asian Games Guangzhou 2010 and the 17th Asian Games Incheon 2014. It has recently been tasked with the host broadcasting of the 2019 Rugby World Cup.
The combined skills and experience of the two parent companies make IGBS a genuine and unique "turnkey" Host Broadcaster or engineering/production partner, depending on the events. It draws experienced personnel and expertise from the top levels of the television industry and delivers the highest international production standards on a cost-effective basis against challenging lead times and, sometimes, in difficult environments.
About HBS
Since 1999, Host Broadcast Services (HBS) offers expertise and experience in delivering turnkey broadcast operations for the most prestigious sports events around the world. As host broadcaster of the 2002, 2006, 2010 and 2014 editions of the FIFA World Cup™, HBS has been responsible for the most watched sporting events on the planet and will continue to be with the 2018 and 2022 FIFA World Cups™. In addition, HBS has worked on a wide range of other events and sports, either as host broadcaster, in a consultancy role or as a service/facility provider. Constantly and on every continent, HBS delivers the highest possible standard of television and radio coverage in challenging environments, producing independent, innovative and reliable host broadcasting services for event organisers, rights holders and through them, the global viewers.
About IMG
IMG is a global leader in sports, events, media and fashion, operating in more than 30 countries. The company represents and manages some of the world's greatest sports figures and fashion icons; stages hundreds of live events and branded entertainment experiences annually; and is a leading independent producer and distributor of sports and entertainment media. IMG also specializes in sports training; league development; and marketing, media and licensing for brands, sports organisations and collegiate institutions.