WBM Officially Unveils Broadcast Project For 2018 Asian Games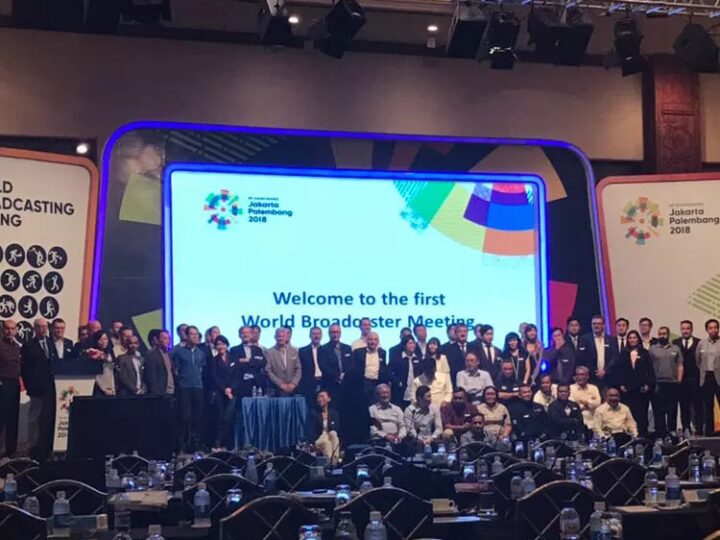 The first World Broadcaster Meeting (WBM1) for the 18th Asian Games Jakarta Palembang 2018 has begun at the Jakarta Convention Centre (JCC) in Senayan, Jakarta. The event runs from November 14 to November 16, 2017 – only 277 days away from the Opening Ceremony – and was a first opportunity to present to Rights Holding Broadcasters (RHBs) the plans of the Local Organising Committee, INASGOC, and the Host Broadcaster, IGBS.
A total of 70 attendees were present at WBM1, representing 14 invited broadcasters. The day was opened with introductory speeches delivered by Erick Thohir, President of INASGOC, and Husain Al-Musallam, Director General of the OCA.
IGBS CEO Francis Tellier then addressed the assembled broadcasters of the region to reiterate IGBS' pleasure and honour at being appointed HB for the 18th Asian Games Jakarta Palembang 2018, to underline the objective of raising the bar with the coverage of the event and also the mission to share the company's experience with future generations within the region.
"IGBS is made of experienced broadcasters working for the broadcasters of the event," Tellier explained.
"Although our plans presented today are well advanced, we welcome feedback from our RHB colleagues. As veterans of broadcasting the Asian Games, and broadcasting in general, we are working to prepare a new generation through the Legacy Programme – implemented by the HBS Broadcast Academy in cooperation with INASGOC and Top Universities here in Indonesia."
On the first day, during the plenary sessions, INASGOC presented general information regarding logistical and administrative matters related to the event ¬– including accommodation, accreditation, sports & venues and security. IGBS provided key information related to the production plan, International Broadcast Centre (IBC), venue services, broadcast information as well as booking procedures and deadlines.
RHBs already provided ample feedback to INASGOC and to IGBS, for which they have been thanked by Linda Wahyudi, Director of Broadcast Department at INASGOC who chaired the sessions.
The assembled participants at the close of the WBM1 plenary sessions have been allocated to venue visits in Jakarta (including the IBC and venues at the Gelora Bung Karno cluster) and unilateral meetings to discuss the booking of services with INASGOC and IGBS.